Perfect Harmony…
The story of Perfect Harmony began in 2003 as a spiritual journey celebrating diverse cultures and traditions around the world. I have always had a passion for traveling and experiencing the people and beauty of the earth. My journeys have taken me to Ethiopia, India, Thailand, Laos, Cambodia, South Korea, Indonesia, Scotland, England, Japan and China.
Inspired by the roots culture of tribal people around the world and the beauty created in harmony with nature, we focus on supporting the continuation of these ancient forms of art while also promoting our belief in living a sustainable lifestyle through global awareness, fair trade, and consciousness in manufacturing and sharing products.
I travel every year to hand select items and create new designs for Perfect Harmony. Stay tuned to our blog for updates on my travels abroad and sign-up for our mailing list to be the first to hear about new arrivals, specials, sales and events in the Tea Room.
Yes, we now have a beautiful Tea Room located through the boutique. You will be delightfully surprised with this tranquil space in the middle of downtown Hilo!
Tea is a whole other journey in itself for me. I pretend to be no expert but more of a lover of tea! I have been a tea drinker for over 17 years and am excited to be able to share my love of tea just as my tea "guru" did with me many moons ago.
The Tea Room opened in 2014 and it has been an epic journey of sharing tea, beautiful connections, live music events, community and sweet synchronicities. Look forward to seeing you there!
Aloha!
Juil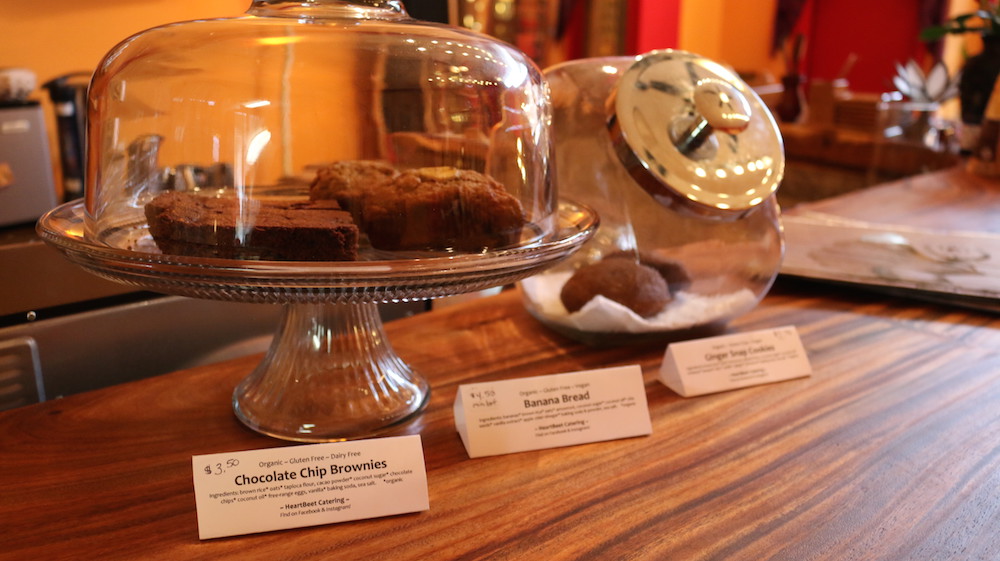 Are you a musical artist?